Are you looking for a high end, perfect fitting skate with performance that is second to none? With TRUE, you've found it. TRUE is the first skate built to the exact shape and specifications of your foot. Thanks to the revolutionary 3D scanning technology TRUE offers, they can guarantee the best fitting skate on the market that will bring your game to the next level.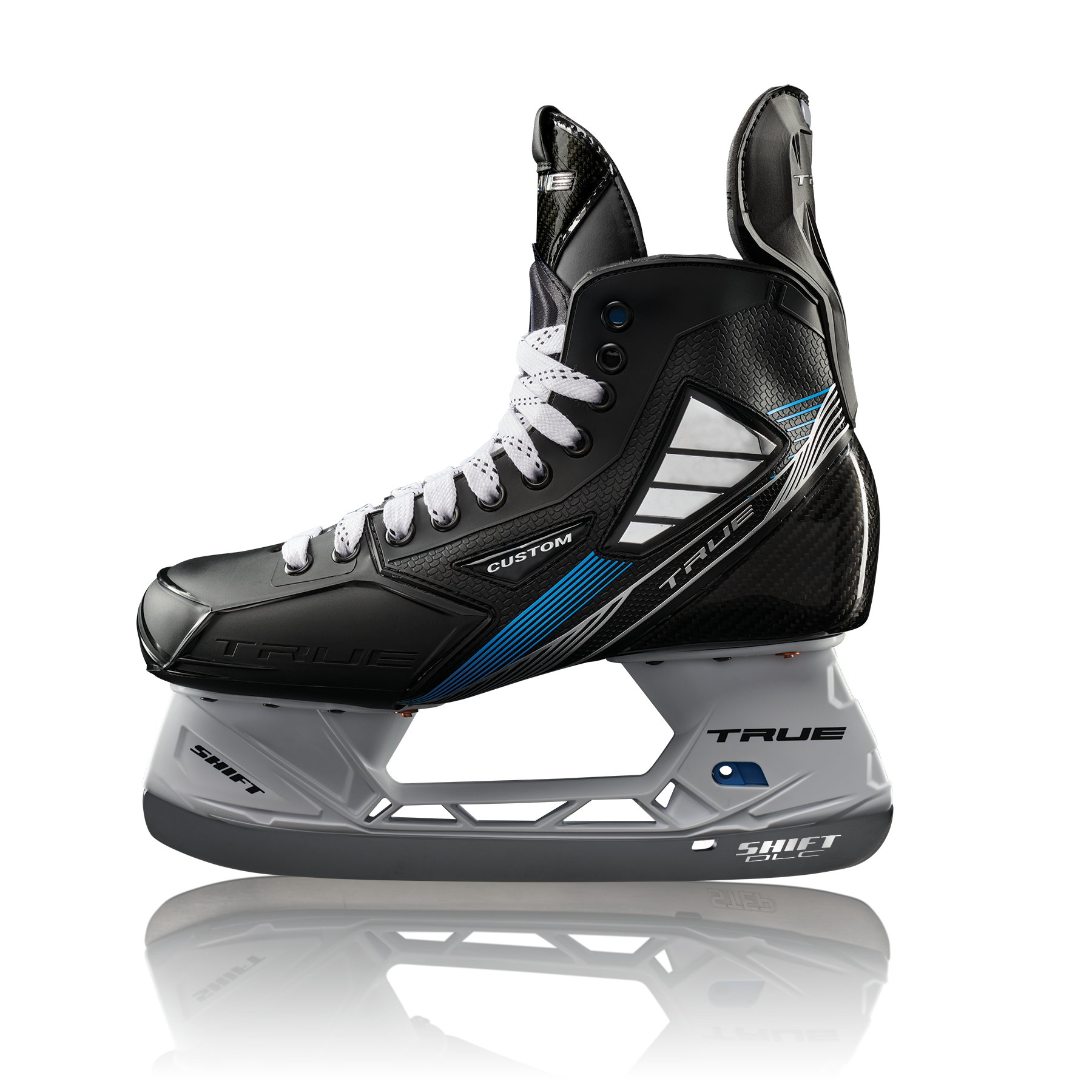 What make TRUE Skates different?
The TRUE Hockey Skate has been introduced with tremendous success, as demonstrated by the hundreds of players in the NHL, KHL and other professional leagues that use the skates. The skate is well received because of the following benefits:
Fit – the fit of the TRUE skate is unparalled on the market. Because the skate is manufactured, around a custom 3D Cast of your feet, we are able to achieve the finest custom fitting boot available. Once the skate is built to the individual skater's feet, the next step takes the fit to another level. The skate boot is a combination of carbon fiber and thermo-formable polymers (i.e. heat formable), allowing for the skater to "custom mold" the skate to their foot. This process ensures benefits such as a great "ankle lock" and exceptional comfort. Many of our customers say that the skate "feels like a sock".
Performance – because we are able to manufacture an extremely comfortable boot with minimal volume, skating performance is enhanced. When a player makes a cut or turn, the response of the skate is instant. Additionally, the integrated tendon guard is designed in a way to enhance skating performance.
Enhanced protective qualities – the skate is manufactured with a combination of aerospace grade carbon fiber and polymers that, although being very light, are very hard and durable once formed. The base model of the skate is very protective; however, many professional players have requested us to build another targeted layer of carbon fiber right into the skate that covers the vulnerable bone structures on the medial, lateral or both sides of the foot. Because the skates are custom, we can make this feature available to any skater that wishes to take advantage of this feature.